Remote Access Options
SAFE anywhere. On any type of device.
Simple Accounting has expanded far beyond it's roots as a Windows Server application. We offer a complete range of options to use SAFE at other offices, from home, on your web browser and even on hand held devices.
| | |
| --- | --- |
| | Our flagship product. Run SAFE from any web server that runs WordPress® on any modern browser. |
| | WebSAFE is a true Internet application that runs over any browser. |
| | An extension to your server which allows users at remote locations to run SAFE for Windows using either Microsoft Terminal Services or Citrix RDX. |
| | A 'smart' application for scanners now (and Android devices soon!) which allows users to carry out most common inventory tasks such as releases, check-in, check-out and history. |
What About Ollie?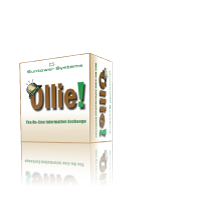 Ollie is not, strictly speaking, a remote access product for SAFE. Rather, it is a web-based ordering and inventory control application for your clients. Ollie is built on the same platform as WebSAFE and gives your end users a highly customizable web site for placing releases, stock orders, imprint orders and managing their inventory. Learn more…
| | | | | | |
| --- | --- | --- | --- | --- | --- |
| WebSAFE | HTML | Provides most SAFE features on any internet browser | In-house web server (IIS) or a dedicated external host | No additional costs. Very customizable. | $5,995 |
| OS/SAFE | HTML | Provides most SAFE and Ollie features on any internet browser | Any Wordpress host | No additional costs. Very customizable. | $5,995 |
| ThinSAFE | Windows | Provides access to all SAFE features with the familar Windows interface. | Terminal Services and Remote Desktop licenses or Citrix RDX | Fastest performance. Great for Windows users. | $1,295 |