O
S/SAFE
SAFE & Ollie & WordPress®
Use Simple Accounting for Forms Experts and Ollie on the WordPress® platform.
SAFE Open Source™ is a web application that provides an all-in-one solution for distributors, including many of the features of our Simple Accounting for Forms Experts (SAFE) application with On-Line Extensions (Ollie) customer ordering application.
OS/SAFE runs within the popular WordPress® environment on the MySQL database. It features easy setup, simple operation and very low maintenance. This makes OS/SAFE perfect for smaller businesses or those who want to host their business applications off-site.
How It Works
You begin by installing WordPress on your web site, then installing the OS/SAFE Theme. This provides basic functionality of both SAFE and Ollie.
Many of the features of Ollie and SAFE are combined. There are options to designate appropriate User Roles for both your Employees and your Customers.
This means that your sales people, employees and customers can access most of the functions of SAFE for Windows and Ollie from anywhere with as many connections as your web host can handle. No scripts. No extra programs. No remote control software. No messy communication setups. The only requirements for an OS/SAFE user are a device capable of running a modern browser, such as Internet Explorer 10 or above, Firefox, Chrome, Opera or Safari. '
Migrating to OS/SAFE
Migrating to OS/SAFE from SAFE for Windows, WebSAFE or Ollie
OS/SAFE on your Tablet
Additionally, OS/SAFE is specifically designed to for easy use on most popular tablets, including Android® and Apple® devices.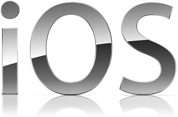 | | | | | | |
| --- | --- | --- | --- | --- | --- |
| WebSAFE | HTML | Provides most SAFE features on any internet browser | In-house web server (IIS) or a dedicated external host | No additional costs. Very customizable. | $5,995 |
| OS/SAFE | HTML | Provides most SAFE and Ollie features on any internet browser | Any Wordpress host | No additional costs. Very customizable. | $5,995 |
| ThinSAFE | Windows | Provides access to all SAFE features with the familar Windows interface. | Terminal Services and Remote Desktop licenses or Citrix RDX | Fastest performance. Great for Windows users. | $1,295 |
Why OS/SAFE?
Working from Home?

How many times have you or your sales people wanted to get some work done after hours or on the weekends. What about grabbing some last minute information to take to a client meeting at 6:00AM? If you ever wanted constant access to your orders and inventory, now you can have it with OS/SAFE!

Remote Offices?

Do you have remote offices for salespeople or franchisees? Are you (and they) tired of not being able to get reliable, up to the minute information on inventory, customer history and order status? OS/SAFE makes real-time management of all your locations a practical reality.

Client Self-Management?

If your larger clients need to manage their own orders, then OS/SAFE is definitely for you! Customers can check the status of their own orders, take counts, place requests for releases, or even do routine reorders all on their own. That means faster response for them and less work for you. And that adds up to increased customer satisfaction and more net profit for you.

OS/SAFE provides over 90% of the features of SAFE for Windows including invoicing, check printing and inventory control!

Use OS/SAFE on any Javascript enabled browser including Internet Explorer, Chrome, Firefox, Opera and Safari.

OS/SAFE runs on virtually any web server that runs WordPress®. We recommend a dedicated server, rather than a shared hosting plan for best results. We'll back you all the way, by installing the application on your web server, setting up security and providing all the expertise you need to get running immediately.

Security is managed just like SAFE for Windows, using the included Simple Accounting Security Extension. Each user logs in with an Employee ID and a password which determines the menus and options she has access to. Data can be encrypted, and users can be limited to only data associated with their log-in ID.

Customize OS/SAFE for specific groups of users with standard CSS stylesheets.
How We Can Help
If you've been concerned about the complexities of e-commerce, don't worry! We can help your business get it all together in the following ways:
We can sell or lease you all the hardware you need. As Authorized IBM, Microsoft, Novell, Dell and Digital Network Resellers, we have the expertise to get you installed and running the right way. We will pre-install and test and configure your equipment so it's ready to run the moment we flip the switch. And we'll back our work with a three year warranty.
We can provide the Networking Solutions you need to connect users in your office, remote offices, customers and salespeople on the road.
We can objectively and independently vet hosting services and ISPs. We can deploy Ollie and WebSAFE and take care of all the paperwork.
We can come to your site and provide comprehensive training for all our products, including SAFE, Ollie, WebSAFE and ThinSAFE with courses specifically for network administrators, office employees, and sales people in the field.